Consilium Marine & Safety AB GOTEBORG, Sweden

Consilium is one of the world's leading suppliers of fire and gas detection, navigation and emission monitoring systems for ships, property, transportation and the oil & gas dustry.Consilium develops and markets products and systems for safety and navigation. The guiding star in Consilium's selection is to contribute to safeguarding people, the environment and material values.

unselect all/select all
You have 0 products selected
fire detection system
Send enquiry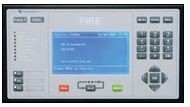 It offers extremely reliable fire detection with a high degree of protection against unwanted alarms. Every loop unit in the Salwico CS4000 has a built-in intelligence and can initiate a fire alarm all by itself.